The Concept
The Farm Eco Jardim
...is the transformation of an ordinary rural place, with originally unused land areas and poor soil conditions, into an alternative life model, contrary to the current trend, for a sustainable, autonomous, self-sustaining ecosystem.
We live "directly" from our land by producing our own food, and "indirectly" from it – by exchanging and selling the surplus crop to restaurants, hotels and individuals in the immediate region.
90% of our vegetarian food comes from our plantation Agricultura Sintrópica. This has enabled us to achieve food security of the highest quality. We supply our house with alternative energies and are therefore completely independent from outside.
In addition to the responsible use of new technologies, we have also adopted the simple life of past generations: We keep farm animals for egg production and manure, use used goods to reduce the use of the earth's non-renewable resources, and constantly teach ourselves a variety of back-to-basics skills through "retraining".
We hoped that by documenting our personal experiences here, we could encourage those who aspire to a simpler, self-sufficient lifestyle and can help create a new old Back to the Roots life model. We also want to show that a simpler, self-sufficient life does not mean living without comforts and modern comforts.
What we are today, follows from thought, that we were following up yesterday. Our present thinking determines our life, what it'll be like tomorrow. The creation of our consciousness, this is our life.
Buddha
Our farm "Eco Jardim" is a successful, unique model for sustainable agriculture with sustainable yields that combines the principles of Ernst Götsch's "Agricultura Sintrópica" method and permaculture in an area where there is only eroded, very barren, unused land with very sandy, acid soil.
We are indeed blessed with daily triumphs and battles and are extremely grateful for this "good life". We hope that our example will inspire you as well, just as we were inspired to take small steps in your own life. Small steps that together will have a big and lasting effect.
Our idea for a sustainable agriculture based on the idea "Agricultura Sintrópica" with ecological living in rural areas, combined with a gentle ecotourism, should inspire others, and so this combination finds more and more encouragement and recognition.
Our goals are infinitely inspired by the ideas and guidelines of our consultant Ernst Götsch's "Agricultura Sintrópica" method. These goals are very ambitious, and in the ideal case we create, on our 5.5 hectares, a reforestation to rainforest.
Planted crops
more than 2500 Trees different varieties
160 kg beans, vegetable and grass seeds
900 Coconut trees
800 Pineapples
390 Bananas
90% of our vegetarian food comes from our Agricultura Sintrópica plantation.
Our goals are infinitely inspired by the Agriculture Sintrópica ideas and guidelines of our consultant Ernst Götsch.
With the healthy and high quality food we produce, we not only feed ourselves and our guests, but also supply restaurants, hotels and gastronomic establishments as well as individuals with the surplus.
syntropic agriculture
Syntropy, as opposed to entropy, is a process that ranges from simple to complex, and our Argricultura Sintrópica Farm follows the same logic. All interactions help to promote a positive energy balance in the system. One of the characteristics is that behind this cultivation method there is a very sophisticated set of principles. It is a combination of scientific knowledge with practical intelligence and sensitivity.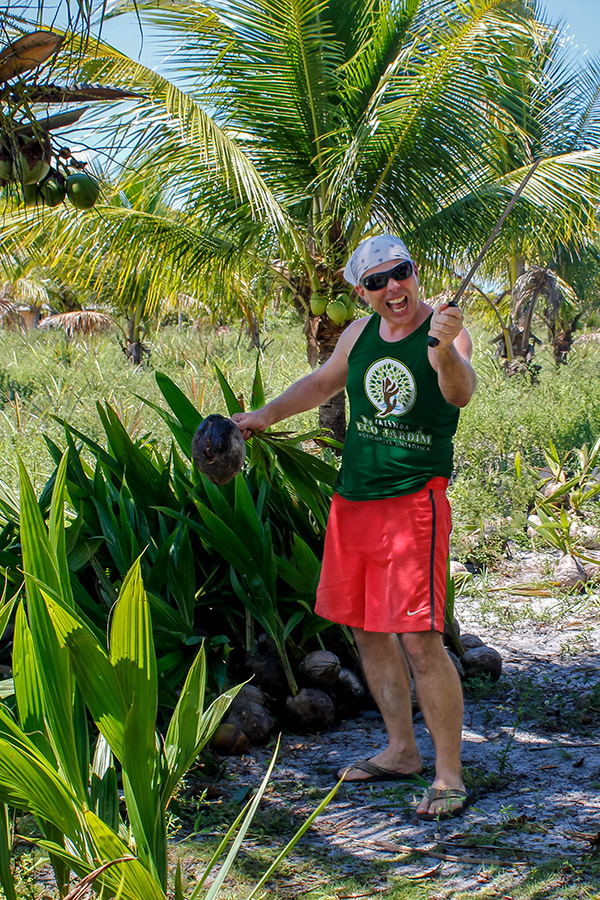 Be inspired
Andreas
Spengler
When I met Ernst Götsch during my visit to his Fazenda in the summer of 2018, I was overwhelmed by the youthful enthusiasm and energy and passion with which the 72-year-old deals with the plants. I recognized the same passion that blazes in me like a flame in my life when I practice art. In this moment, in the midst of this healthy, man-made jungle, I realized what is important to me for my future.
Be the change that you wish to see in the world
Mahatma Gandhi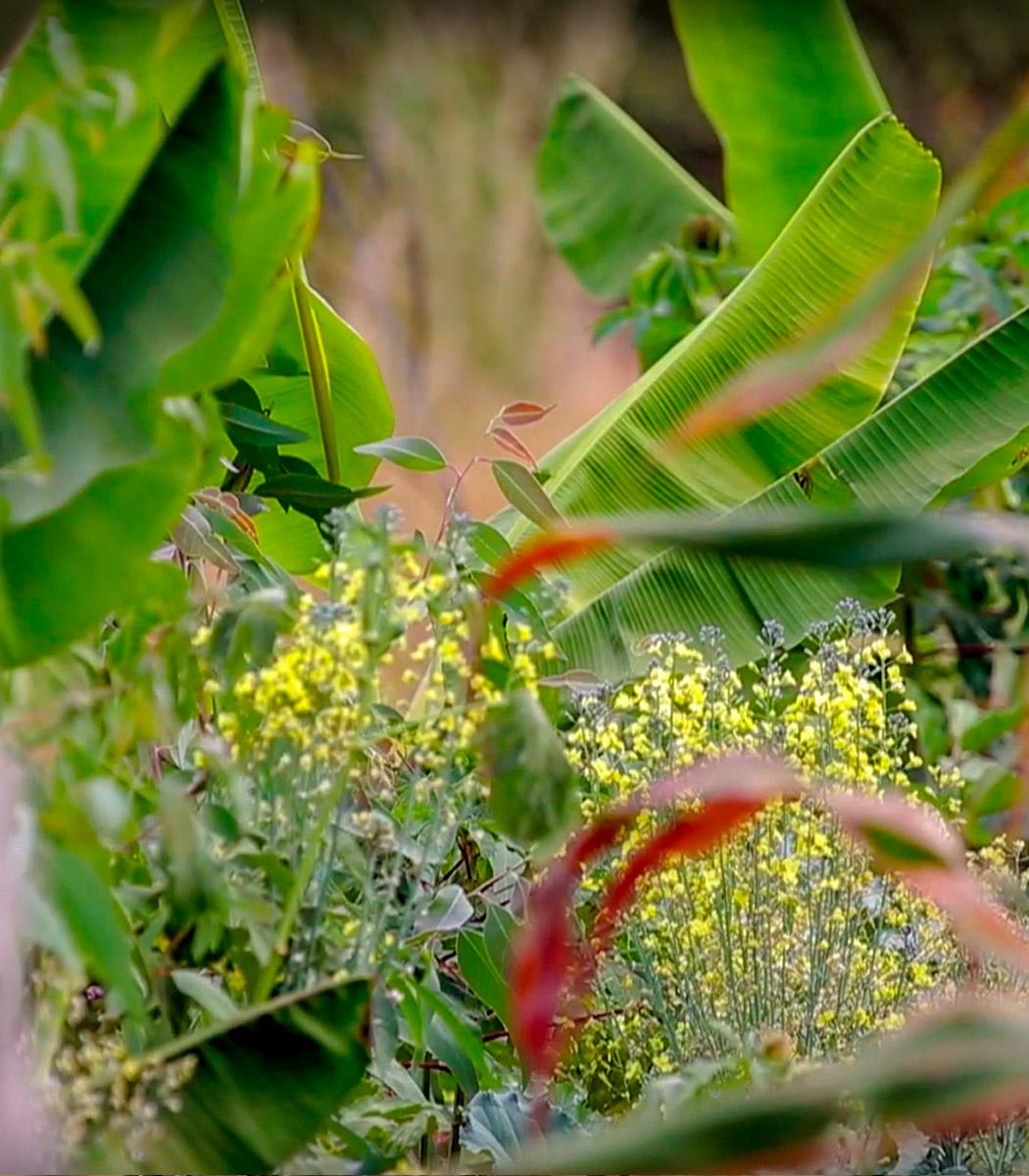 ---
Our
Way
Syntropic agriculture is a way of producing according to the principles developed by nature itself.