Unique
atmosphere
Consists of four main areas, the house, the tropical garden including various areas of sports, the synthropic agriculture plantation and the liqueur production.
The farm "ECO JARDIM" is located in the district Una in Bahia directly at the charming river Rio São Pedro.
The canary yellow country house, completed in 2019, integrates like a lemon in a tree into the tropical garden surrounding the house and the lush landscape, where palm trees and tropical plants rise as far as the eye can see. Vegetable, fruit & herb gardens, river & ponds also surround a simple, modern interior with veranda and breathtaking views.
All this makes our farm ECO JARDIM the ideal place for your holiday.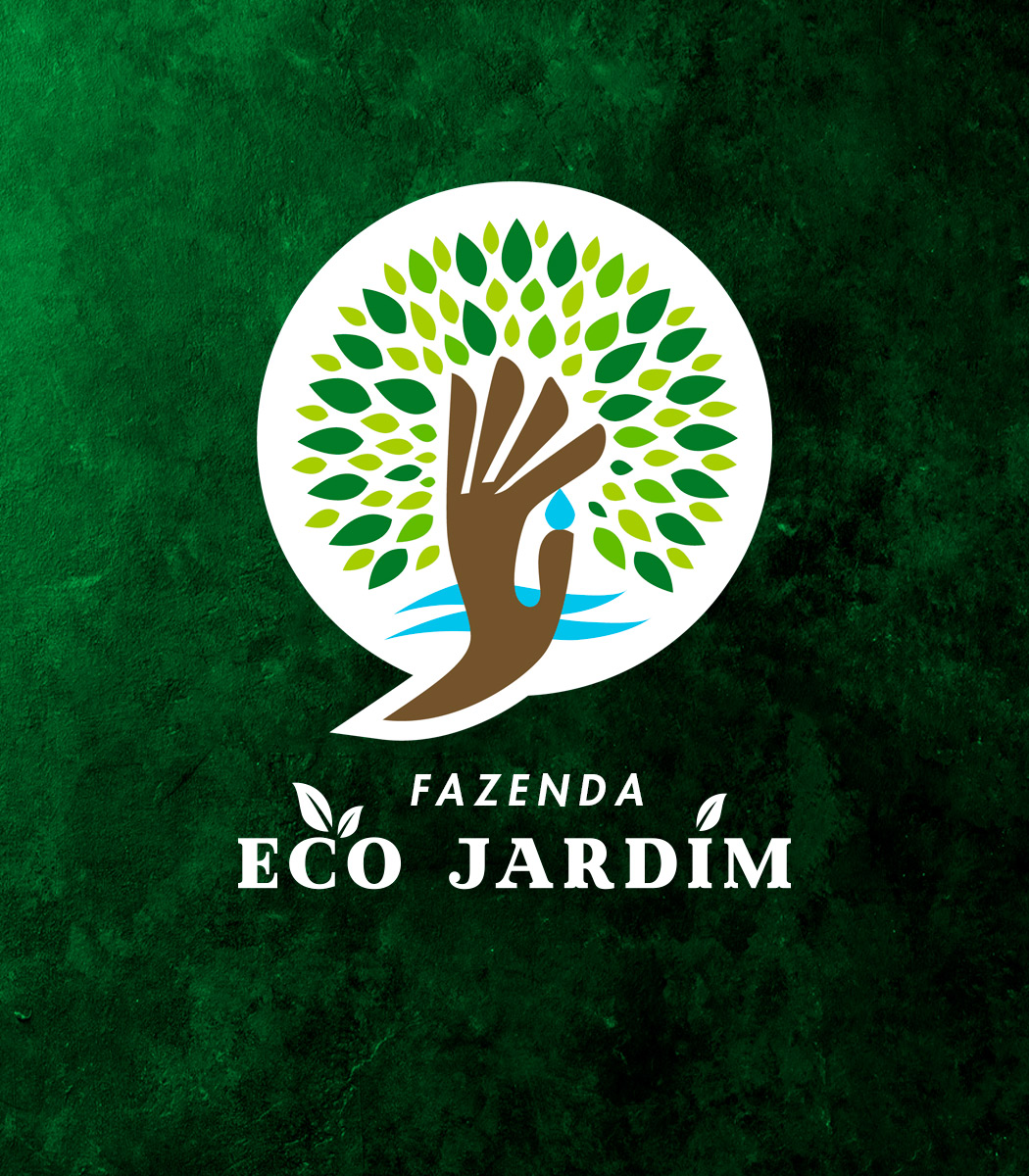 Eco Jardim
The House
The house was built in different stages beginning in 2011, completed in 2019 and is the central structure of our estate.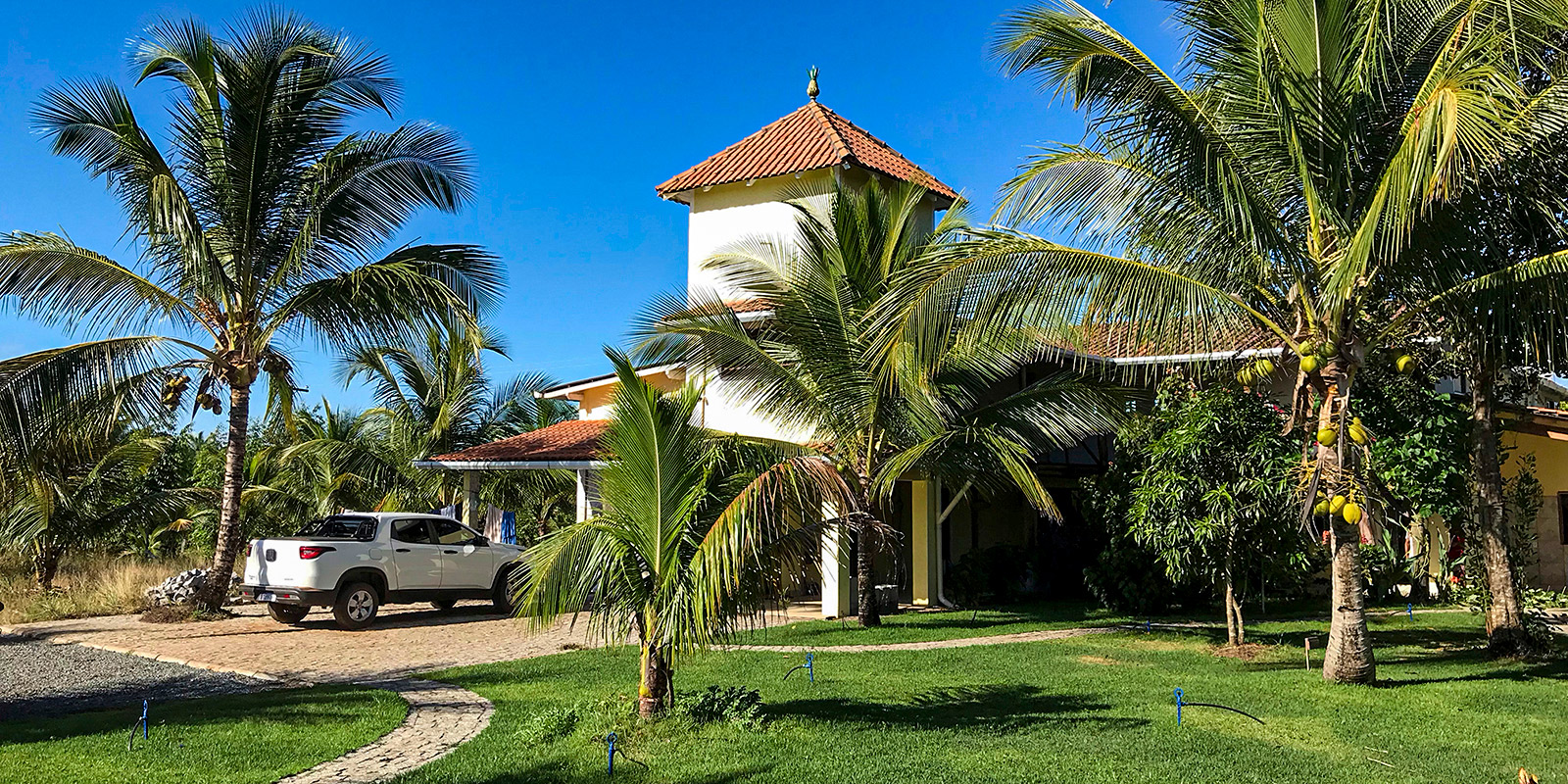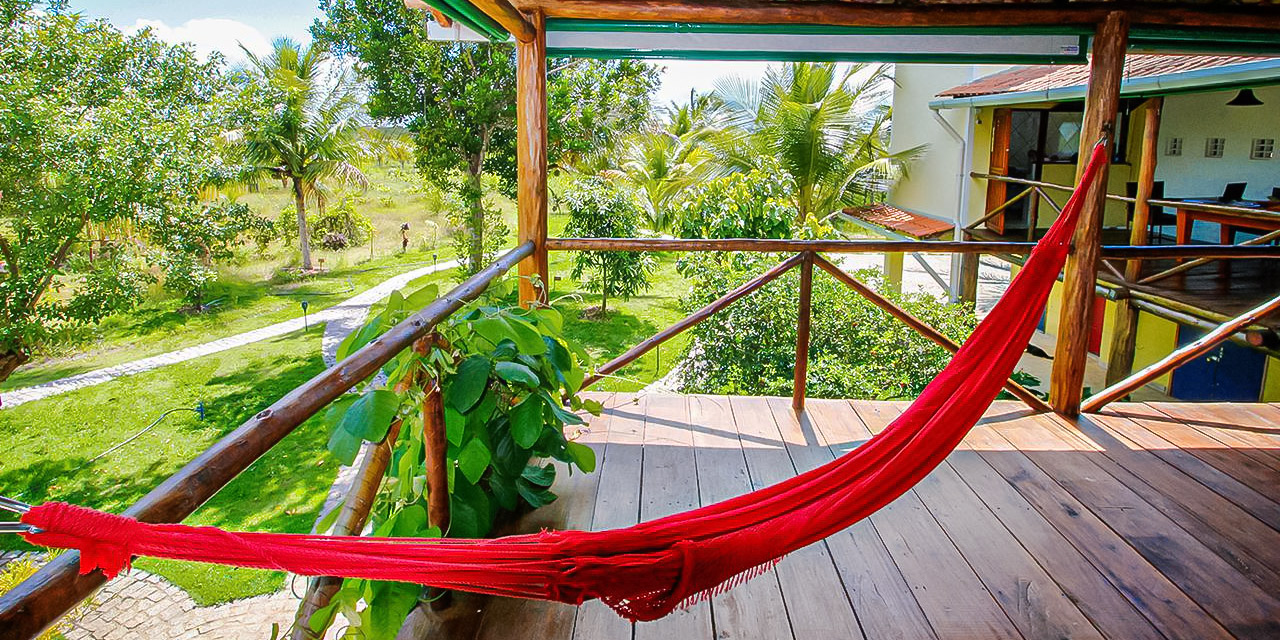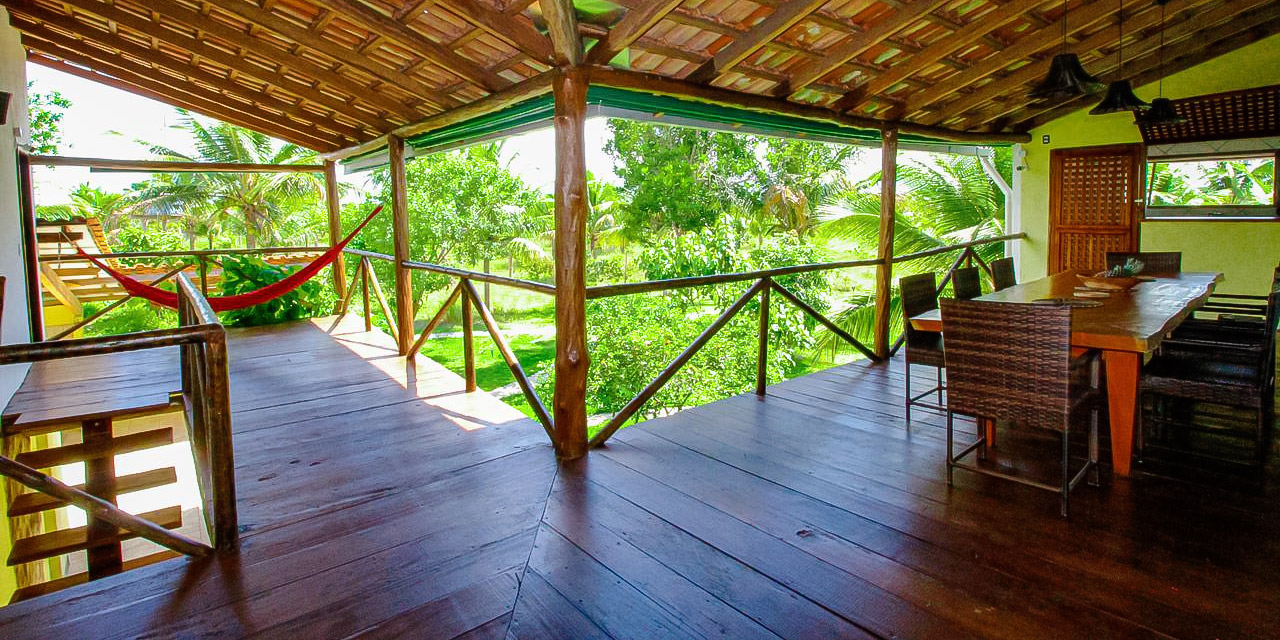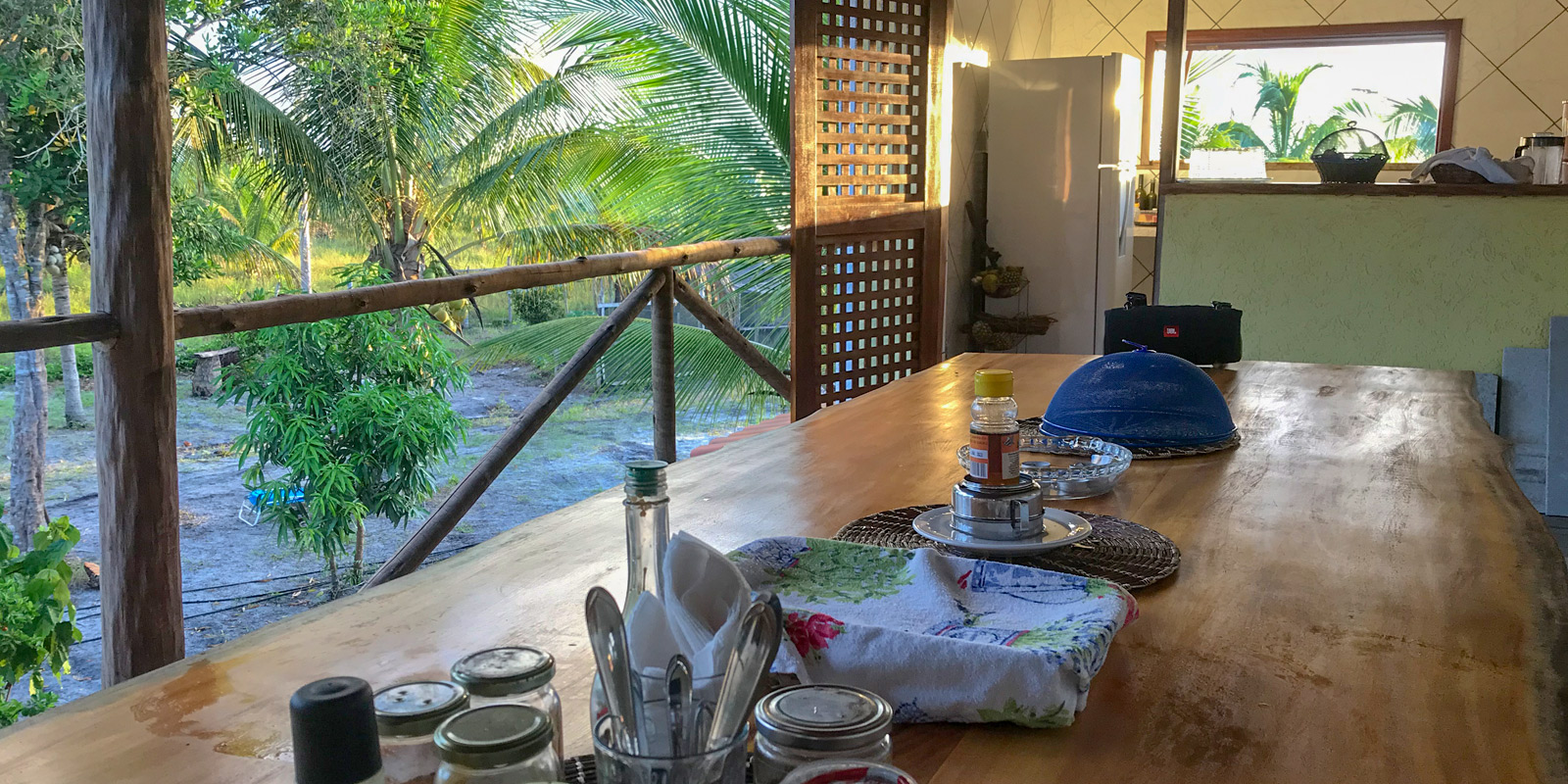 You will be welcomed in refined and tastefully furnished rooms, equipped with carefully selected materials. From the modern ceramic floor to the local granite, which reflects the rustic flair of the region, to the modern mosquito nets from Germany.
Eco Jardim
Agriculture Sintrópica Plantation
The plantation of the Farm Eco Jardim stretch
for about 5 hectares.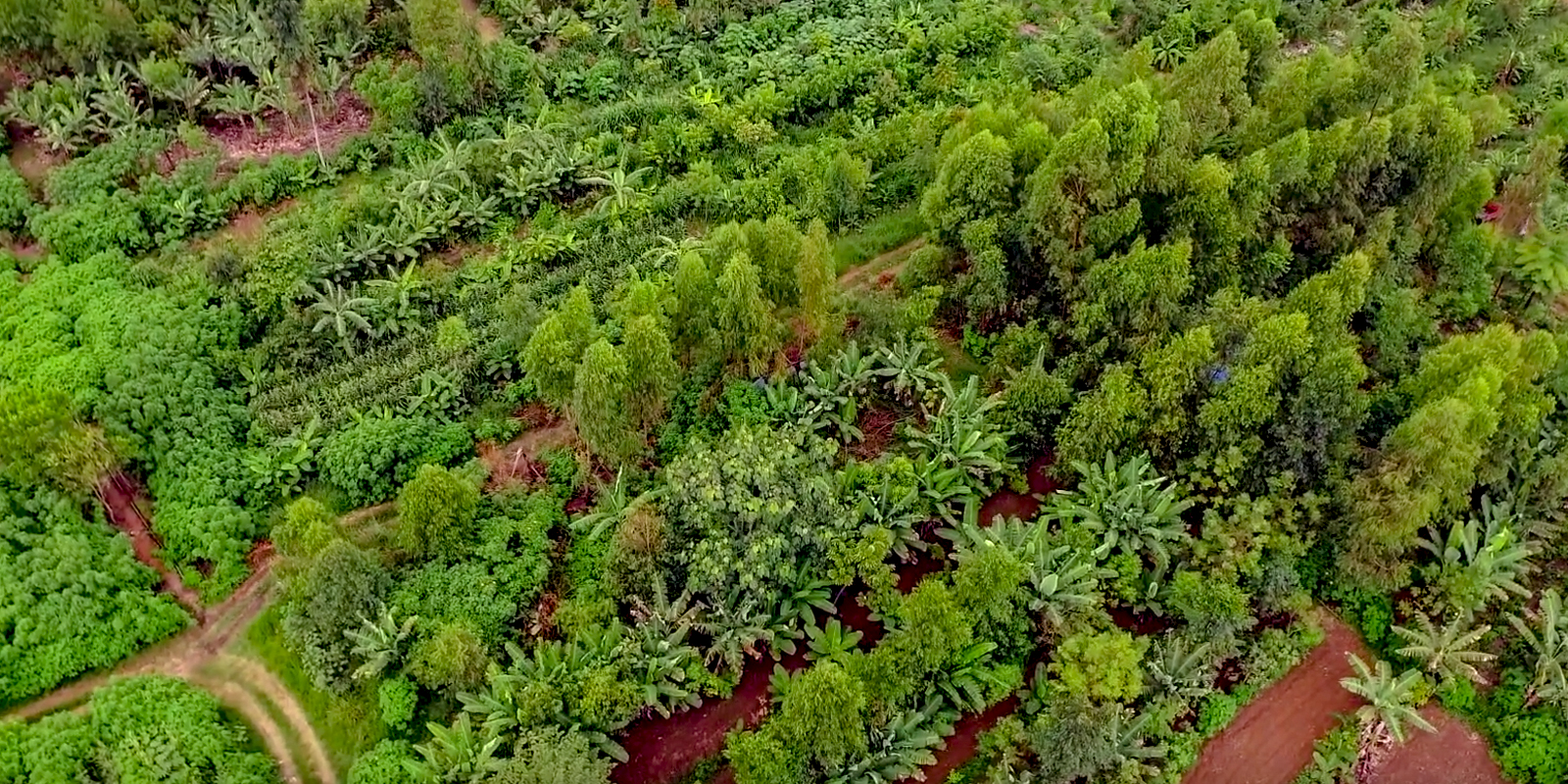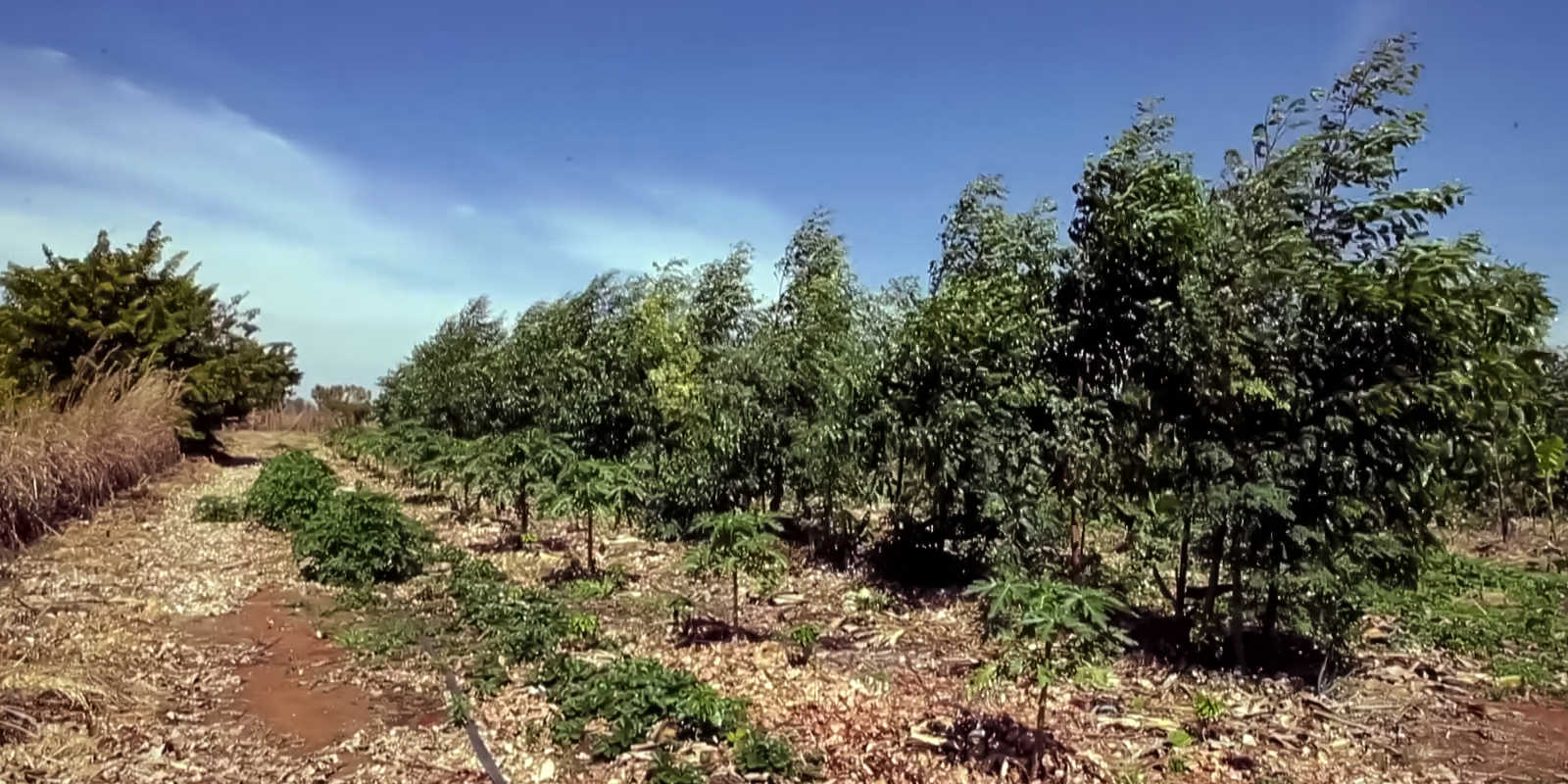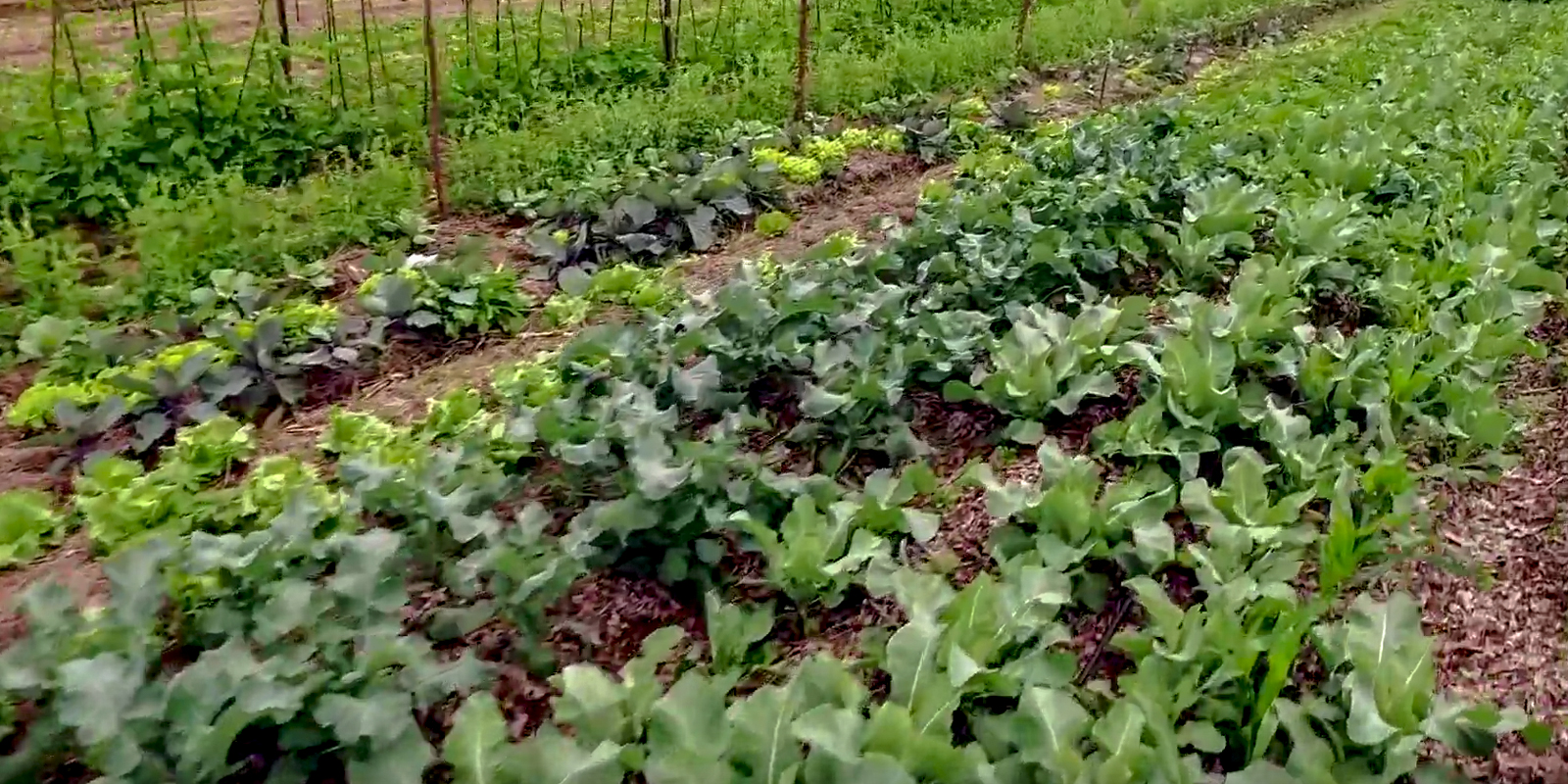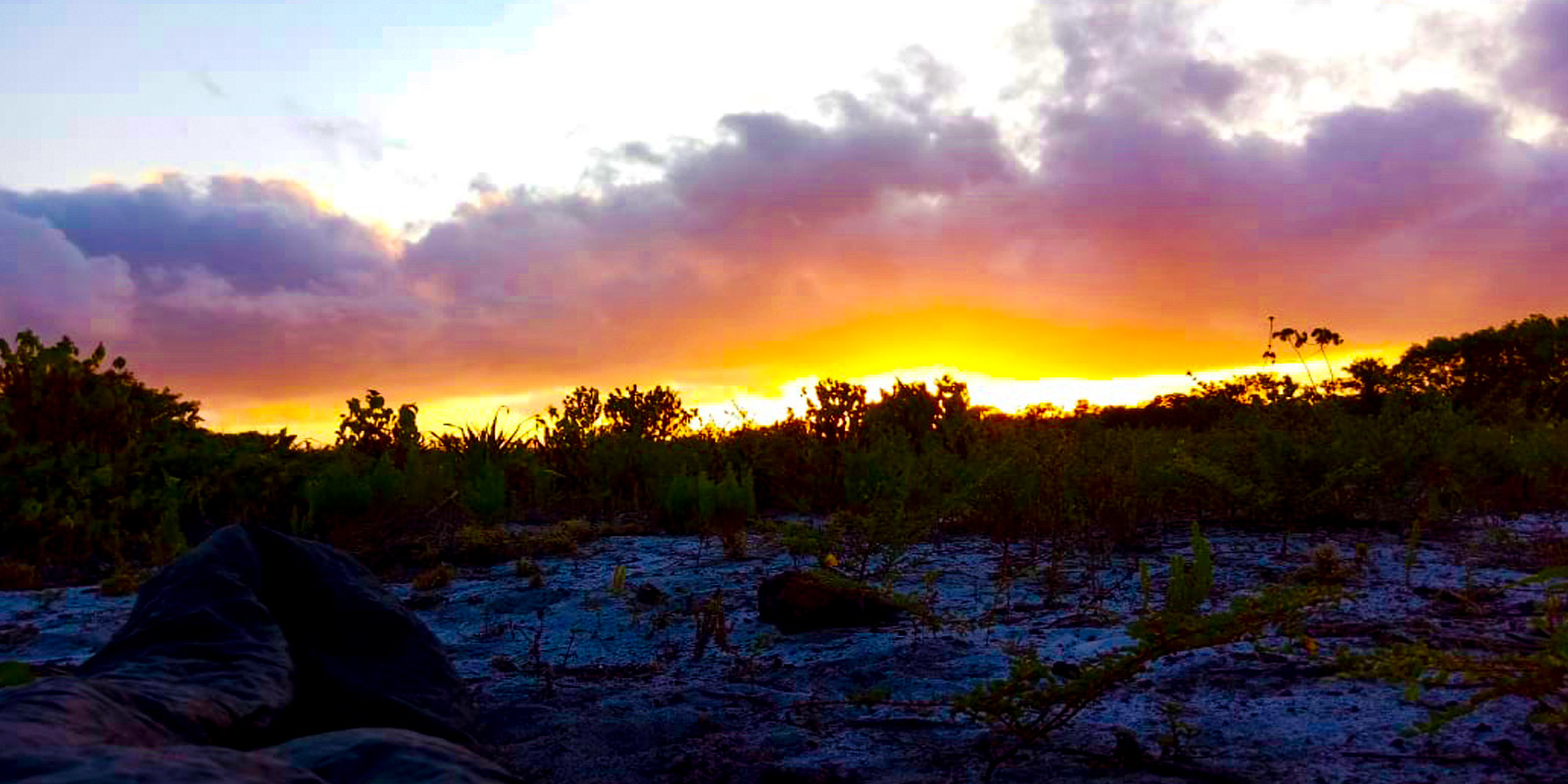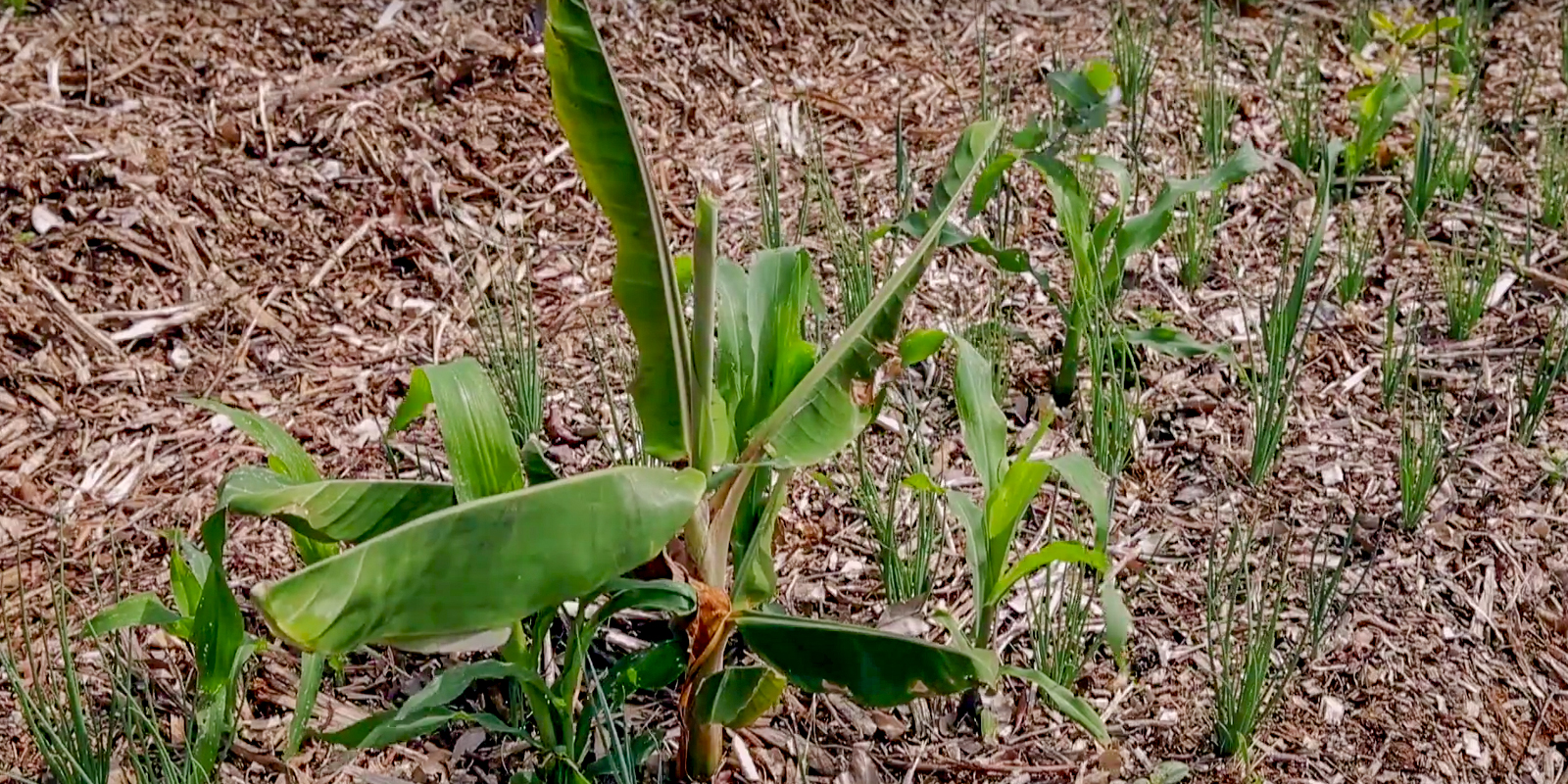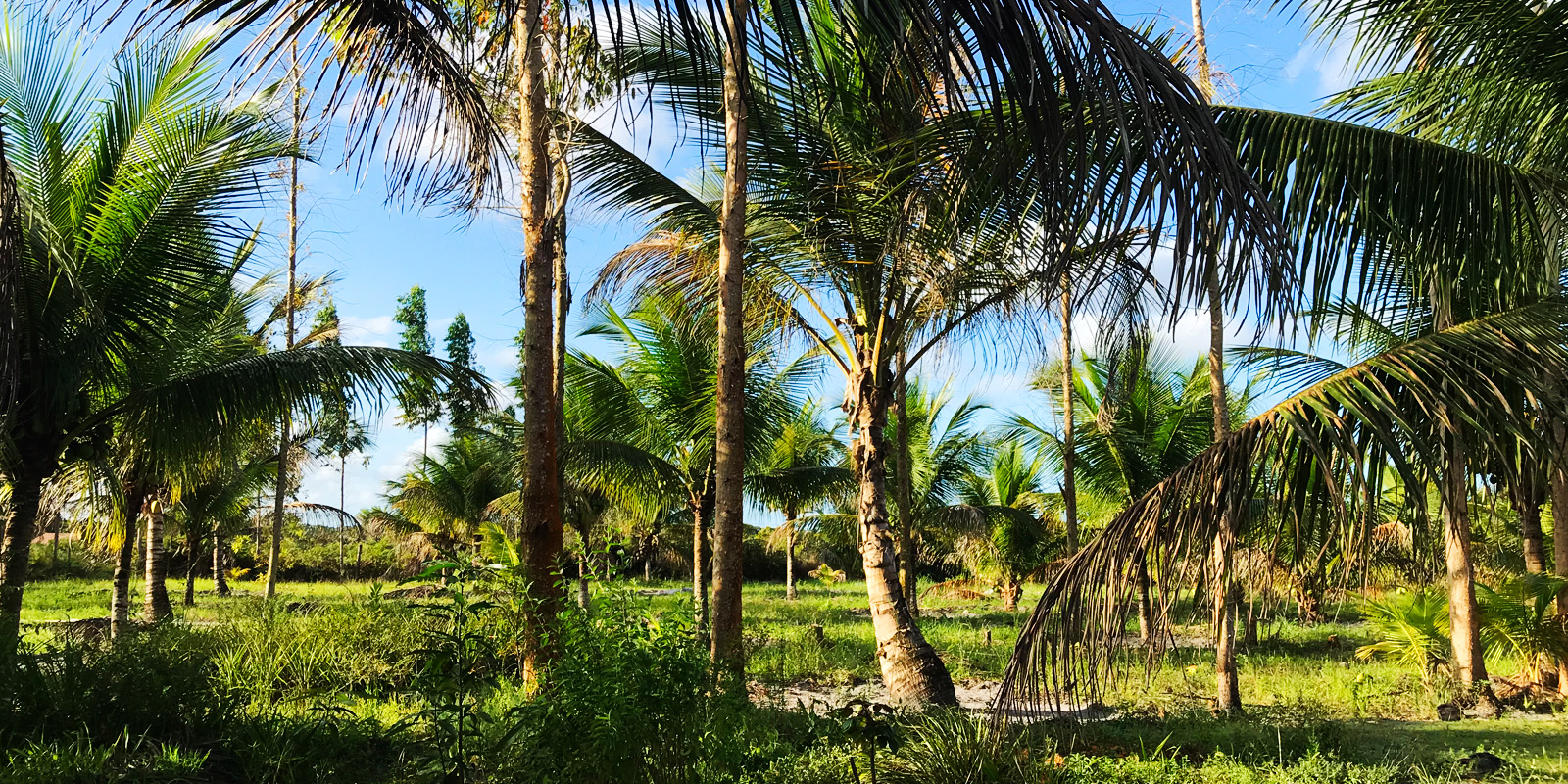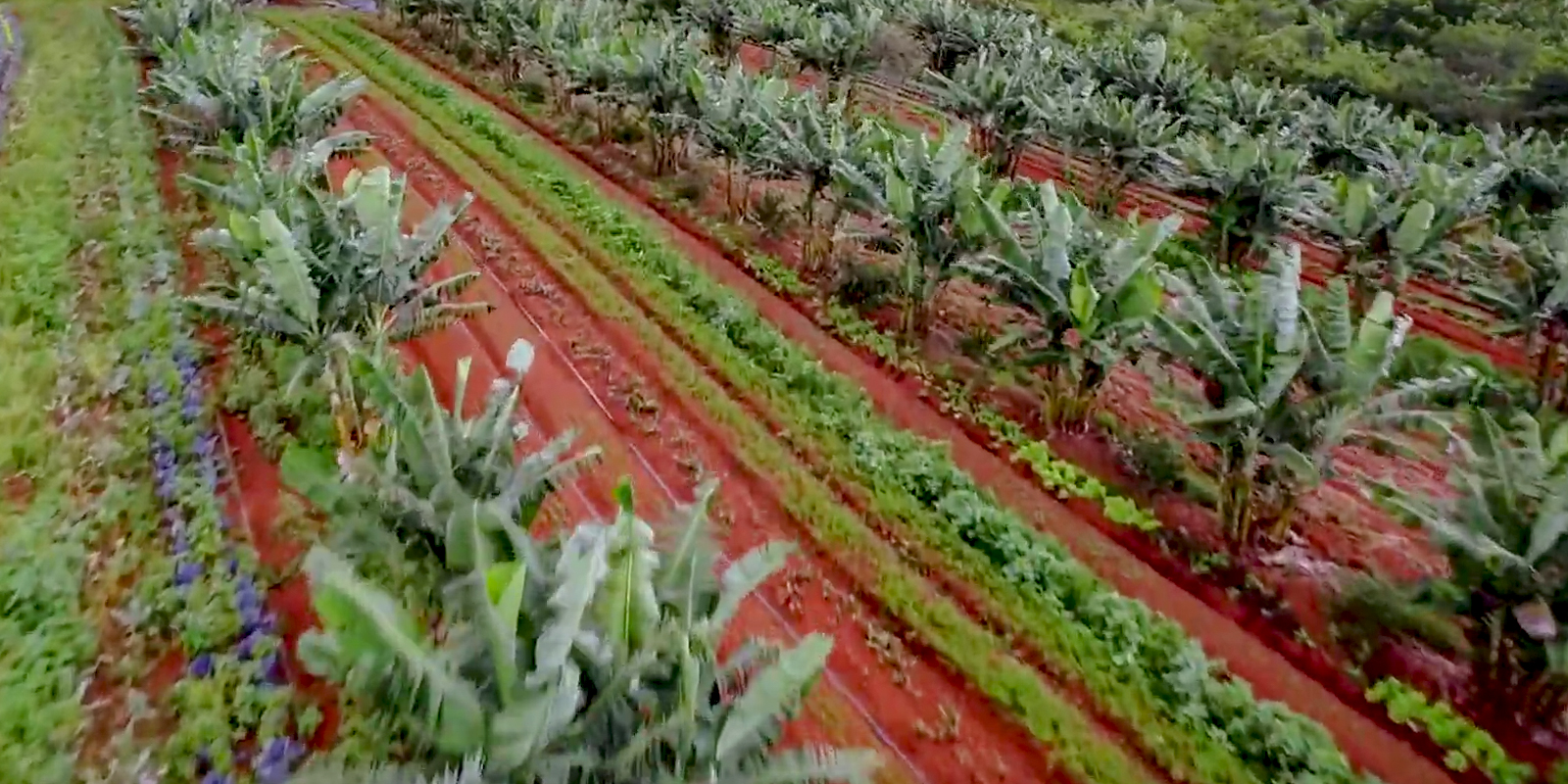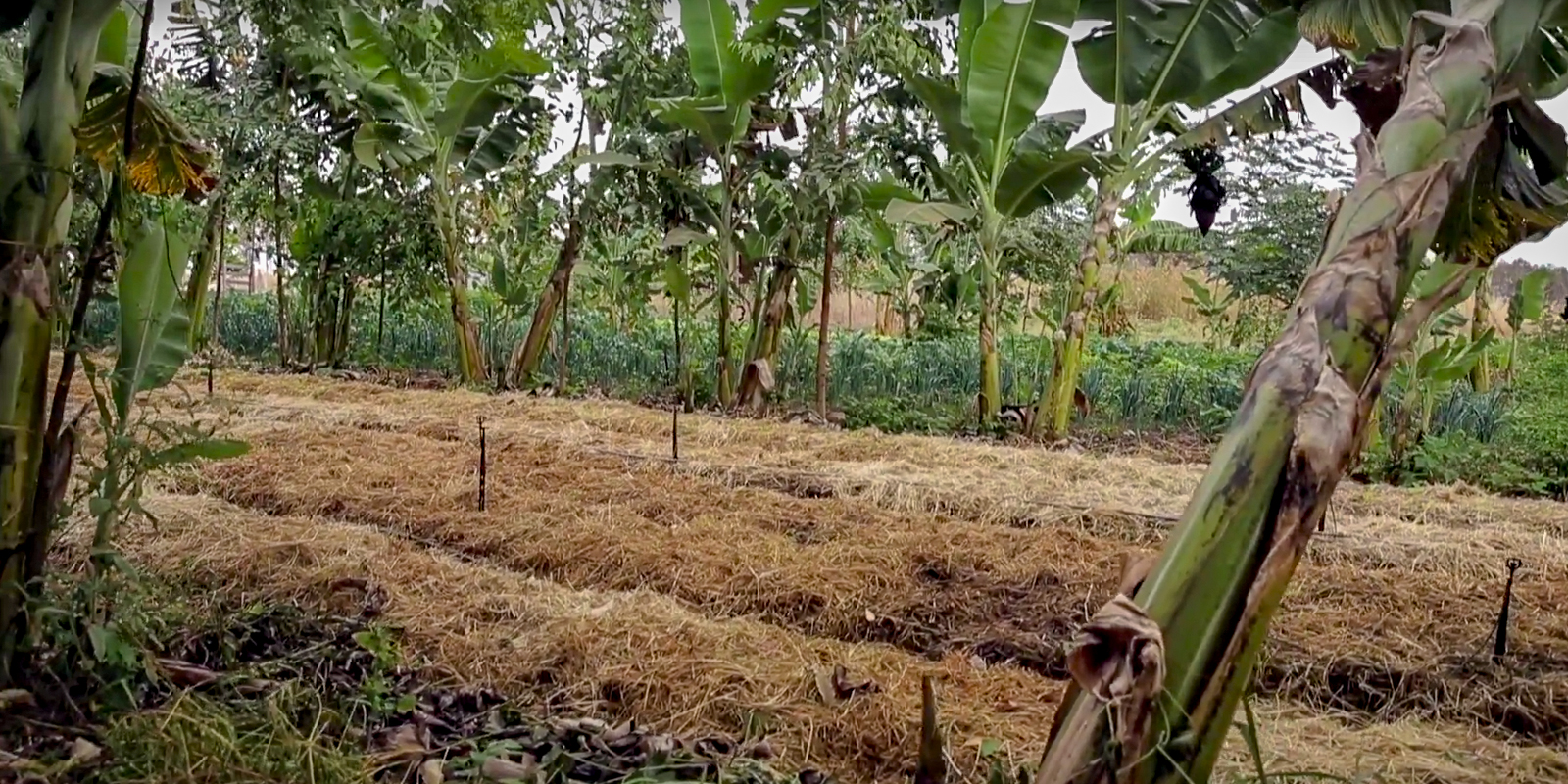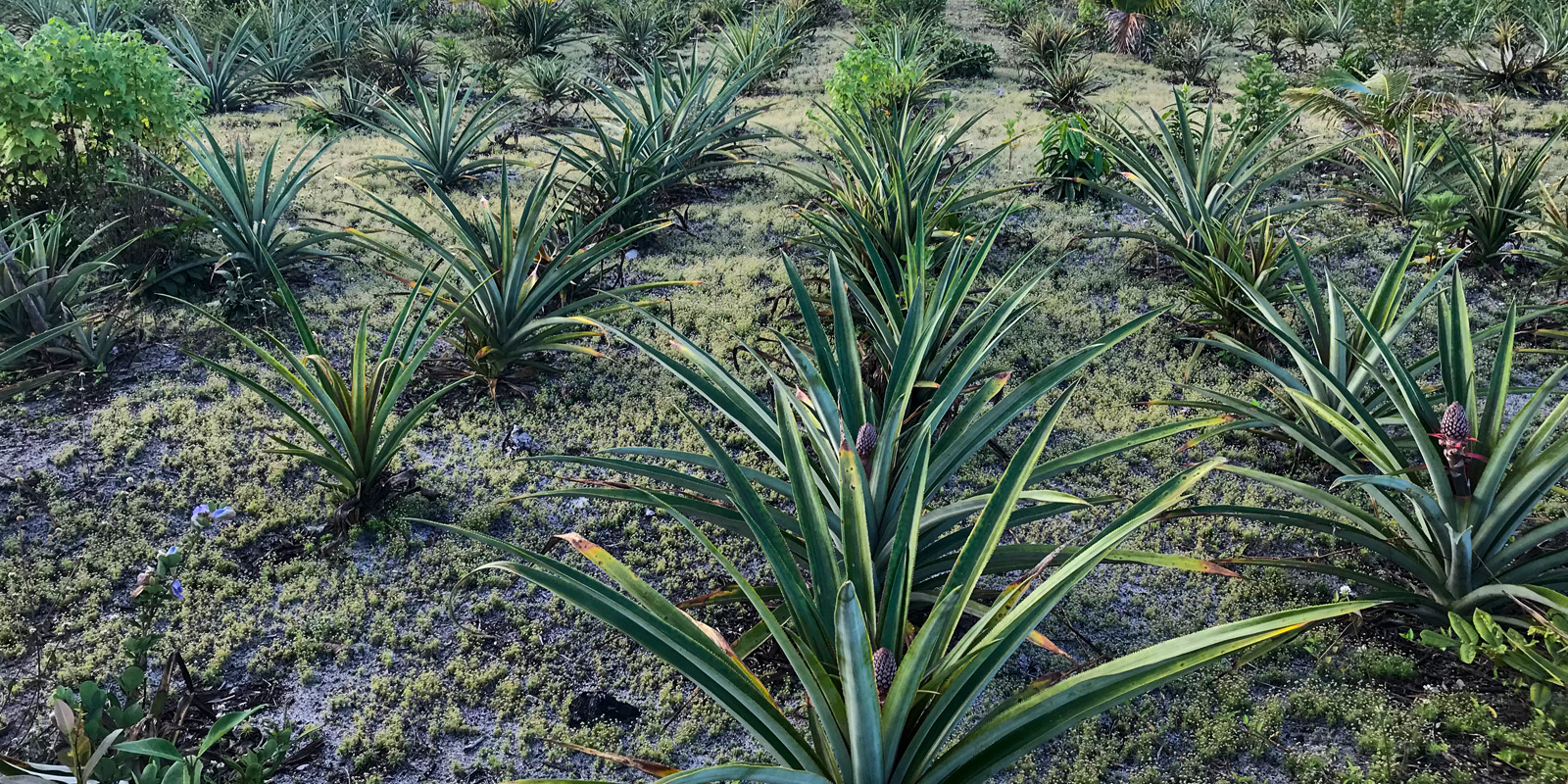 We generate permanent crops on our own land, with which we feed ourselves and sell surpluses regionally. The land, or rather the earth, should regenerate itself continuously, without fertilizers and pesticides from the outside.
We want to be a showcase project in the region for this form of agroforestry, called "Agricultura Sintópica" and developed by our consultant, the Swiss Ernst Götsch, who lives here in Bahia. Within the framework of this pilot project, we will in the future bring this ingenious, near-natural form of agriculture closer to society and the world in general through courses and workshops.
Eco Jardim
The
tropical garden
We transform the part of our territory that directly surrounds the farmhouse
into a  tropical garden with the greatest possible regional plant diversity.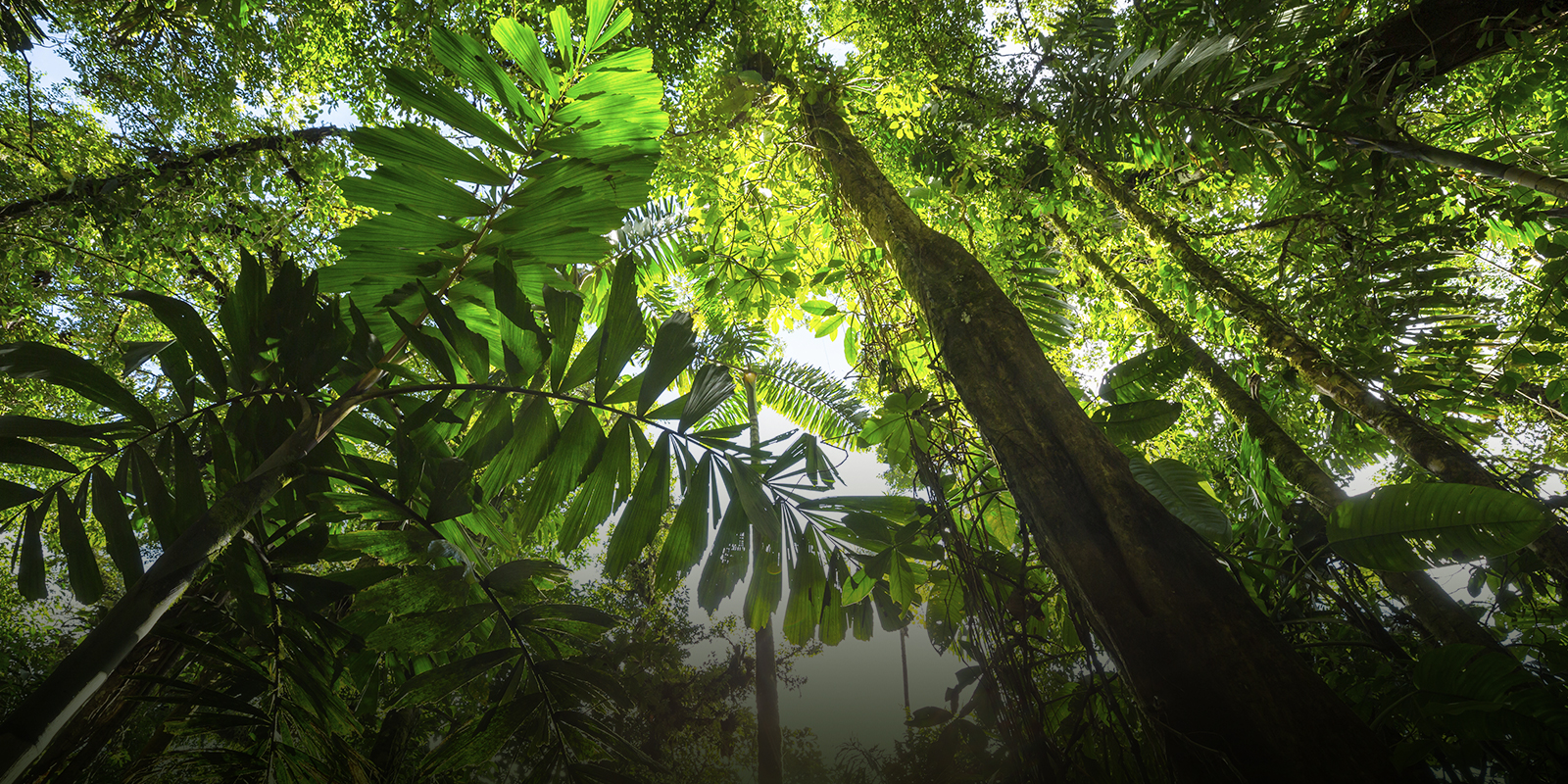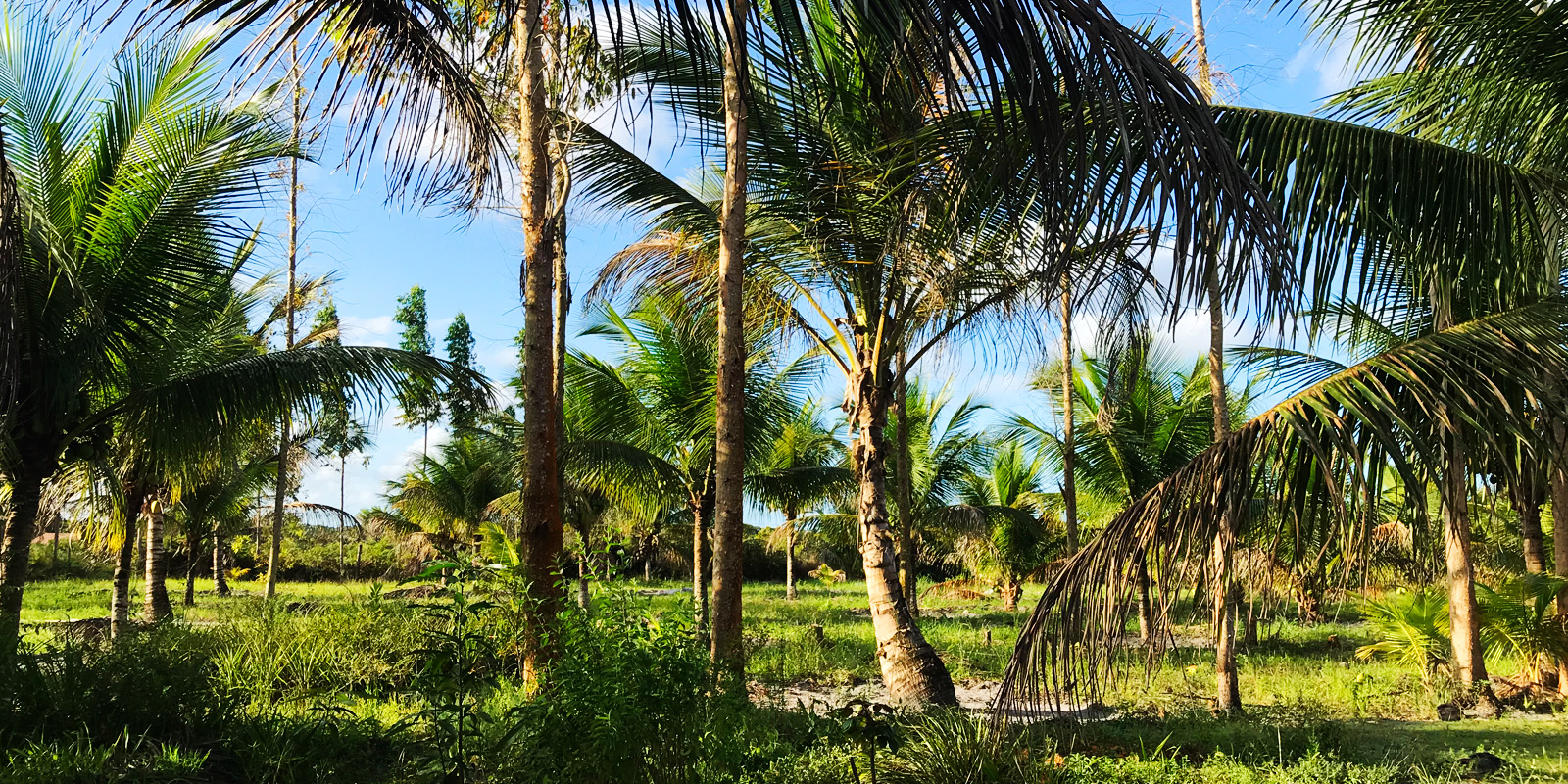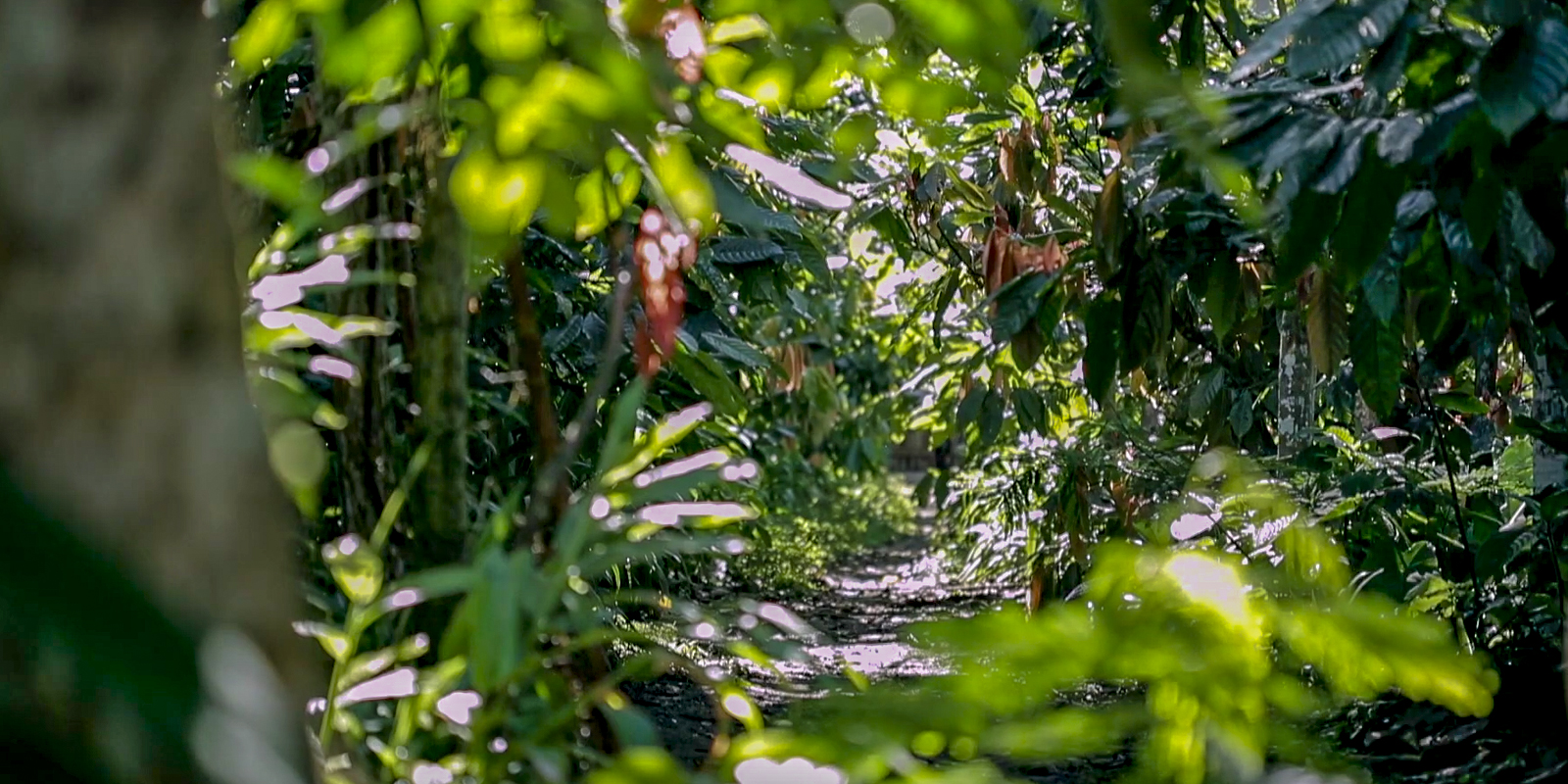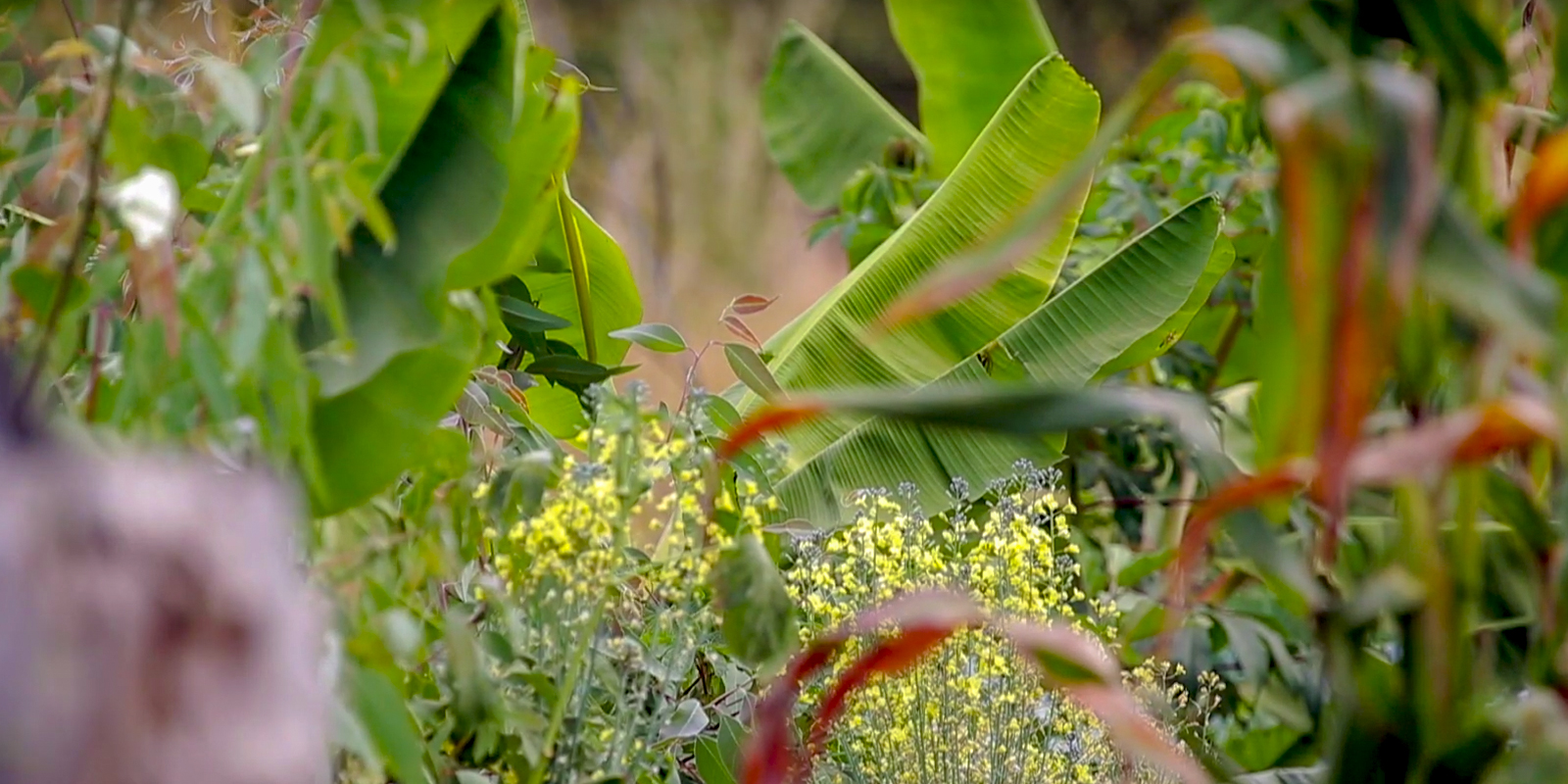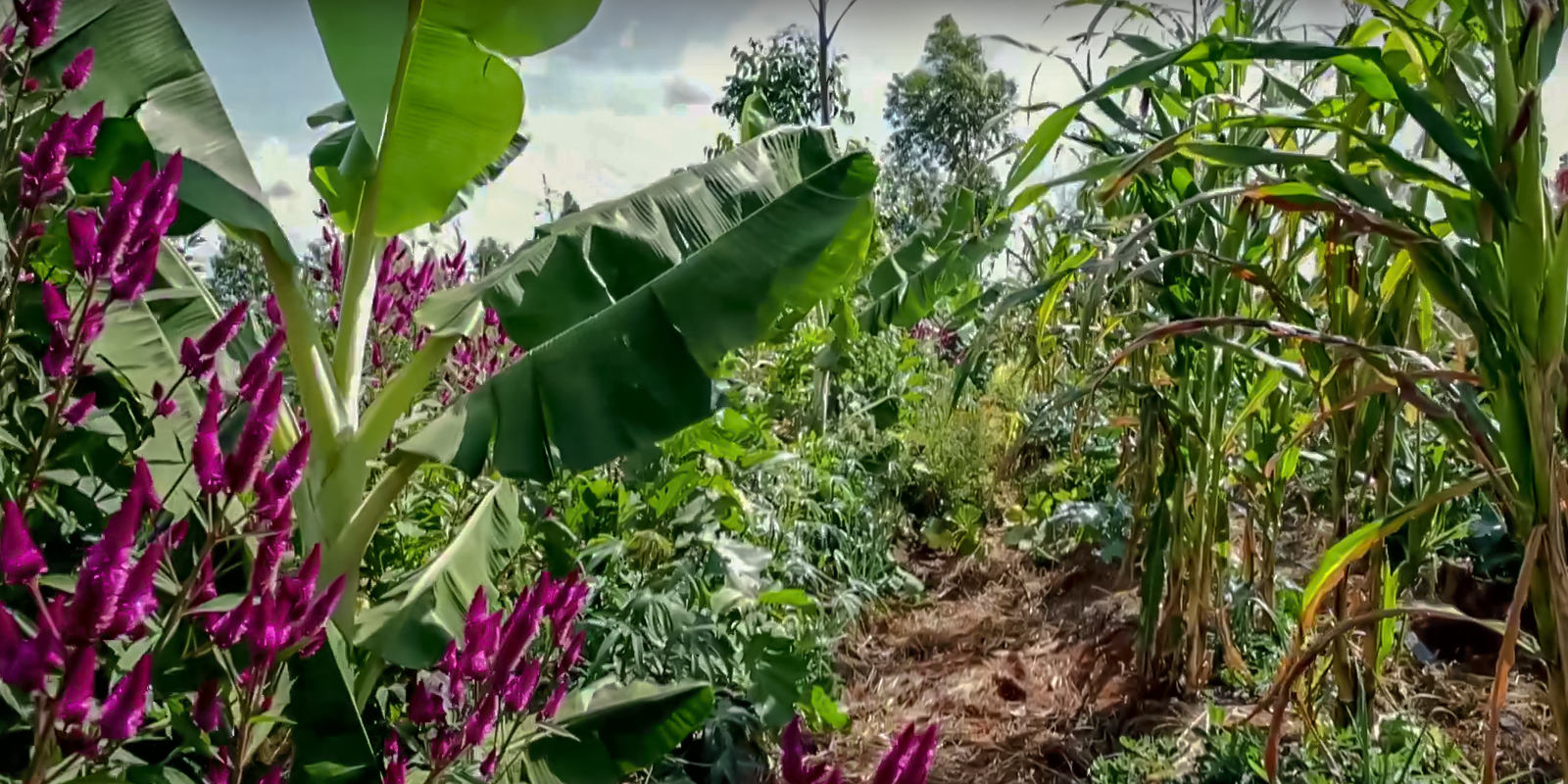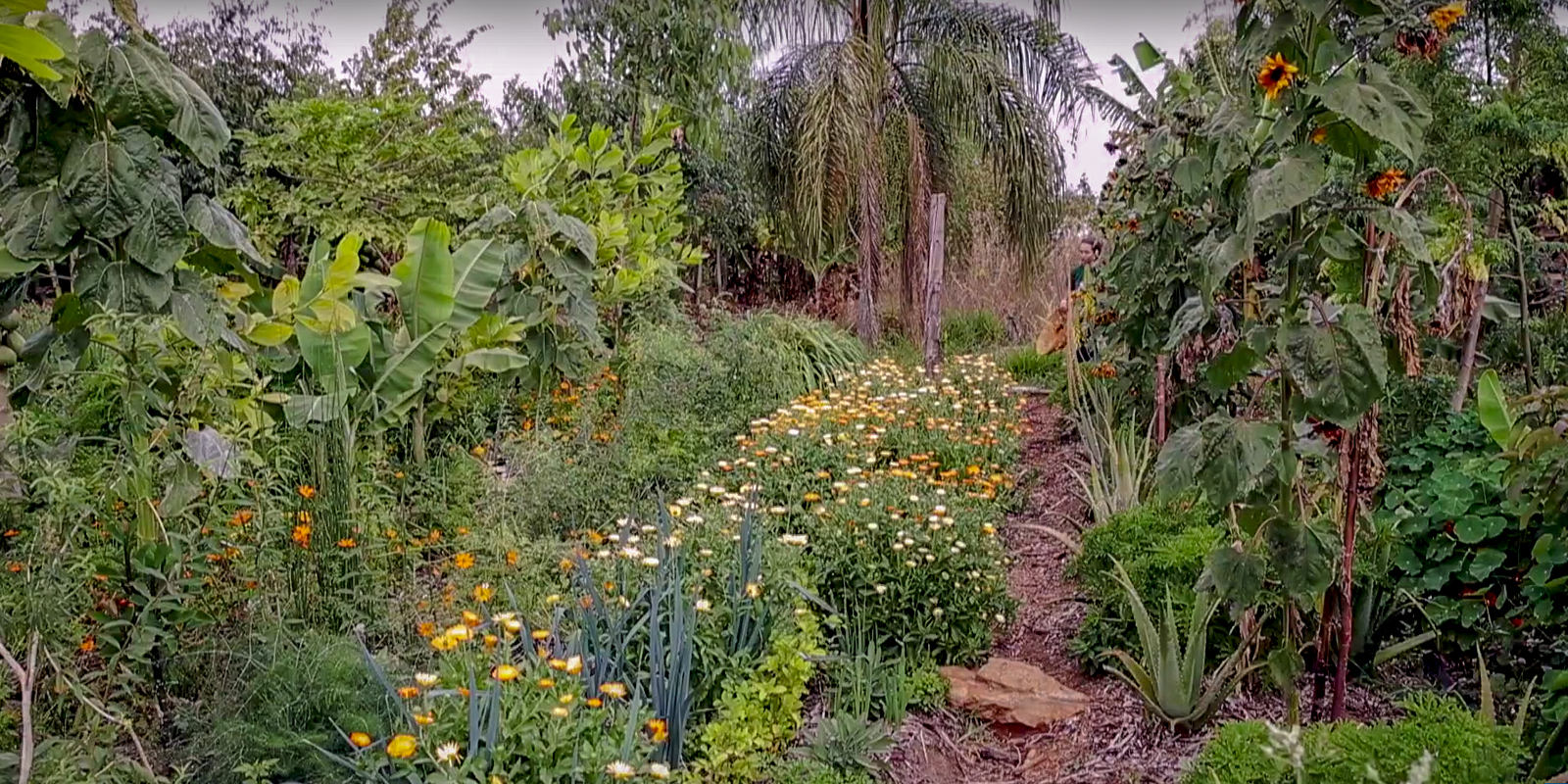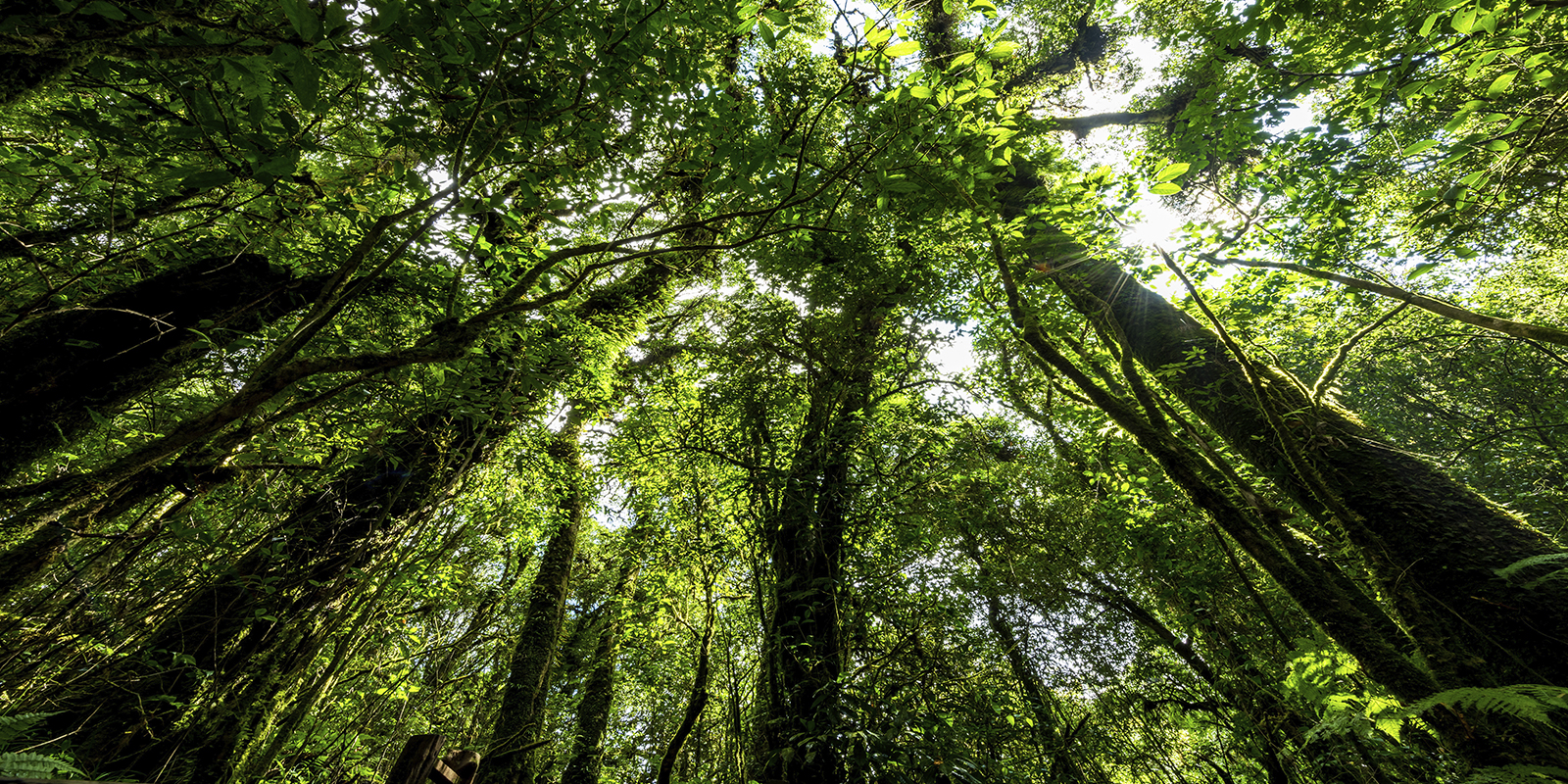 Our garden as a recipe for happiness is an open invitation to all our guests who want to enjoy it and are willing to treat this kingdom of the senses with care.
This incredible natural diversity is harmoniously combined with the sports facilities created in the garden and is enriched by isolated sculptures. This gives our guests the opportunity for an extraordinary journey into an unspoiled world that combines nature and art. Different groups of plants are connected by winding paths with many angles, where inviting hammocks await you.
Eco Jardim
The
liqueur production
The Best Taste of Bahia is here.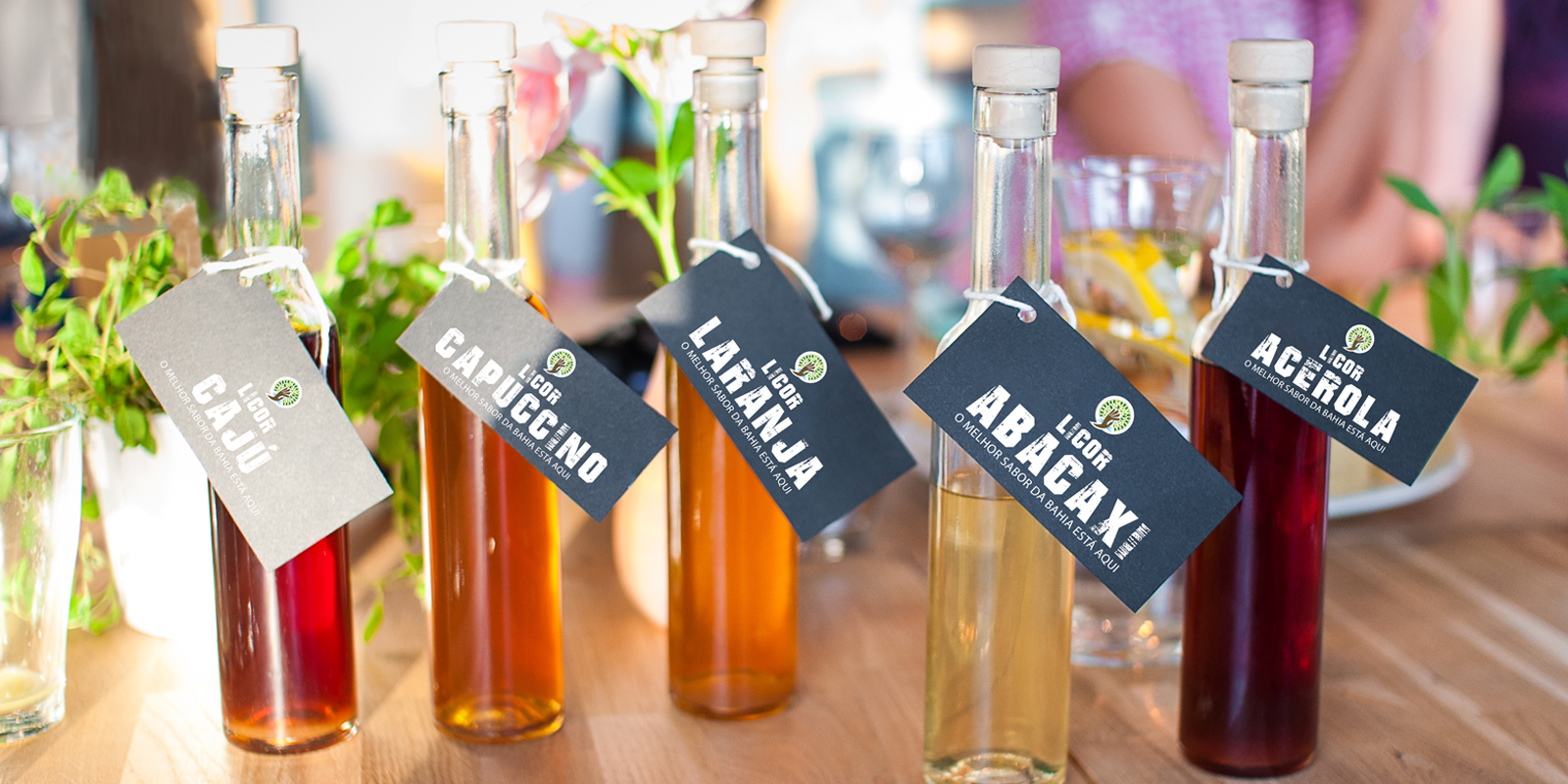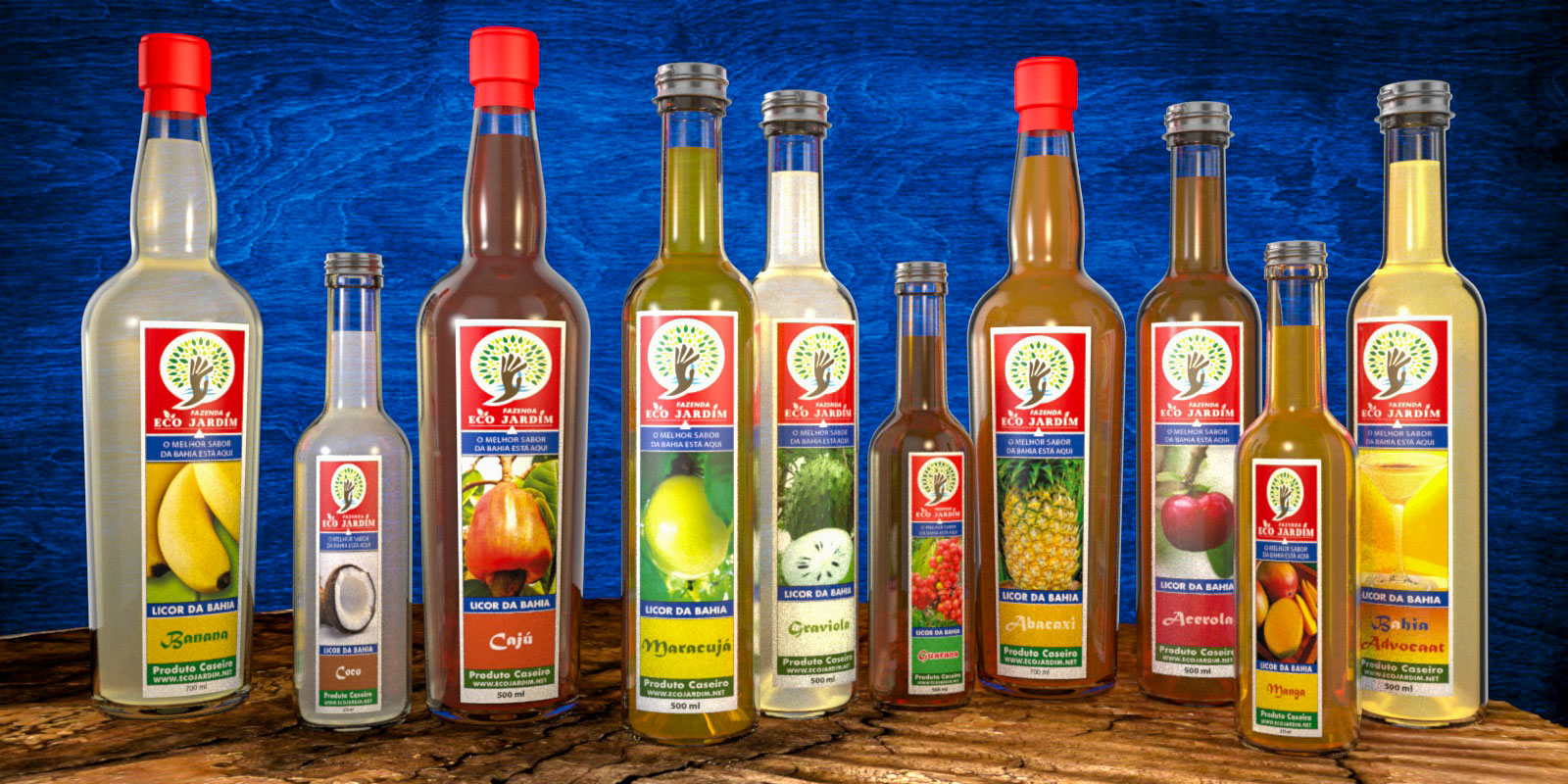 Refine your life with our liqueur flavors.
In our liqueur production we produce more than 20 different types of liqueurs. The majority of the required raw materials like fruits etc. come from our own organic plantation.