---
Pizza Kitchen
Fresh
pizza from our wood-fired pizza oven!
Try our unique pizza from our wood-fired pizza oven.
Our pizza kitchen is available on Fridays and Saturdays.
We offer a variety of pizza selections. Browse our menu.
Most of the ingredients come from our own vegetable garden.
Cozy atmosphere in the middle of nature.
If you are planning a special family celebration, a romantic dinner for two, or a working-lunch with colleagues, we can provide these special services upon request. The location and the premises of our farm/pousada offer the perfect setting for a variety of culinary celebrations.
In our large garden, you can enjoy cold drinks with excellent pizzas and our tasty hot wings – you are cordially invited to visit us at the Fazenda Eco Jardim – in Ribeirão das Varas (shortly before the restaurant "Zé Matuto").
We offer our service exclusively for table reservations and orders for pick-up.
---
our
selections
On Fridays and Saturdays you can taste our unique pizzas and our hot wing flavors, prepared by passionate expert hands with organic ingredients, mainly from our own farm. This is the "green-heart" of Eco Jardim.
The
Menu
With our pizzas, we offer an amazing range of flavors and aromas, achieved through fresh organic ingredients, combined with the unique preparation in our original wood-fired pizza oven.
This makes eating pizza an experience for your senses.
In addition to our pizzas, we will be adding seasonal cuisine and international recipes by special order, always prepared in our wood-fired oven.
Enjoy!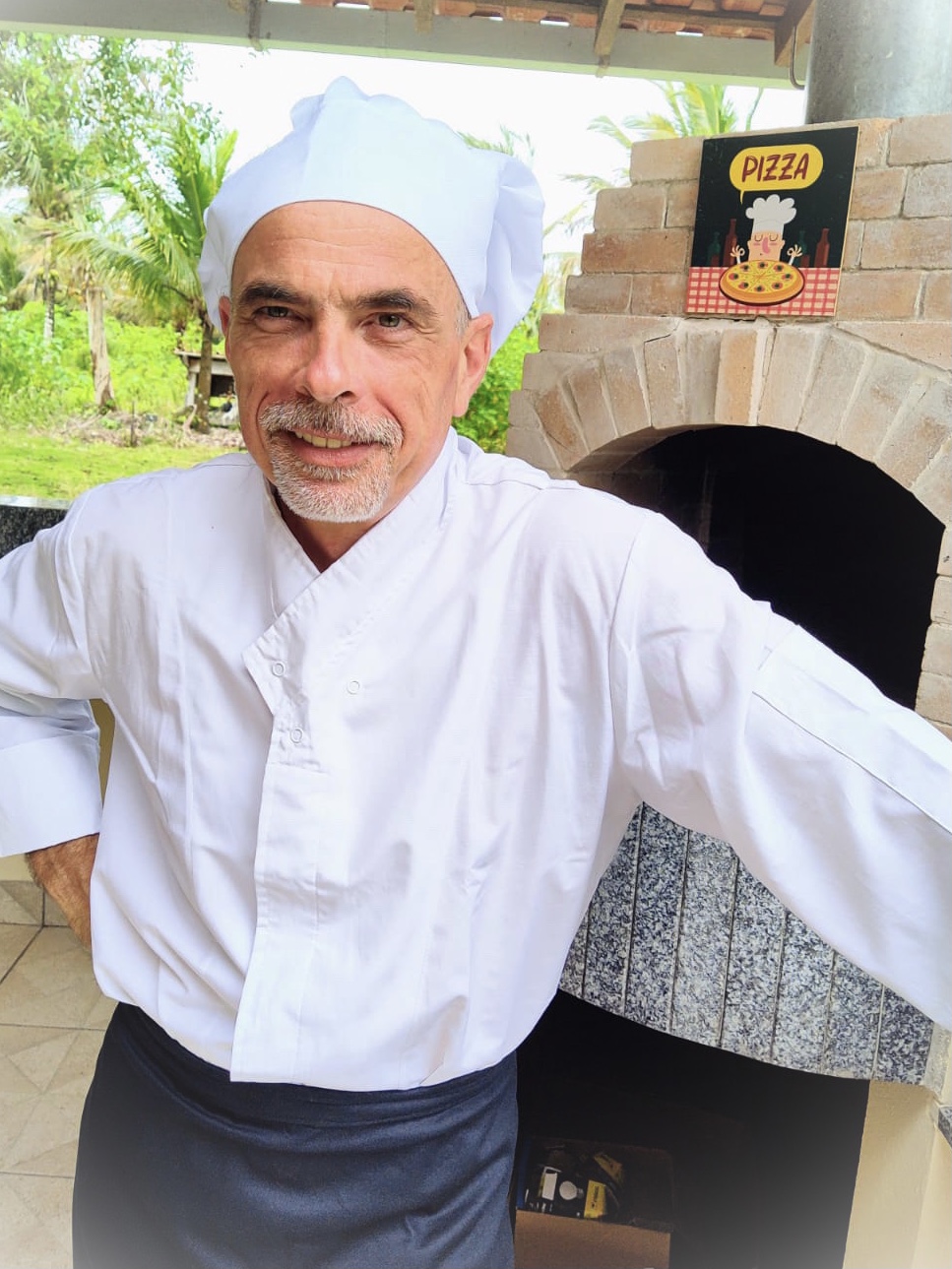 The
Chef
A passionate cook with a penchant for perfectionism and a lover of preparing enjoyable dishes with high-quality food.
Feel, taste, and be amazed by your senses.
Andreas Spengler - The Fazenda Eco Jardim Chef
Make your reservation now
Phone/ Telegram / Signal: +55 (73) 99829-5232
WhatsApp: +41 76 454 7679
Email: pizza@ecojardim.net
Limited seating available!
Opening hours
Friday and Saturday from 12:00 pm to 7:00 pm